journey to a healthier you
Your last, first day
Say goodbye to disappointment, and hello to a revolutionary weight loss program. With Lean30 you will make this YOUR LAST FIRST DAY. The Lean30 program is about sustainable changes for lasting results. Take the journey to find balance while enjoying food in moderation, and nourish your body. Transform into the confident, vibrant person you've always wanted to be. Start your journey now and join our community of like-minded people that are unlocking the power within. Embrace a life-changing experience with Lean30 by IDLife.
Start Your Journey
Sustainable Results: Say goodbye to temporary weight loss! Our program focuses on creating healthy habits that you can maintain long after the initial 30 days, ensuring sustainable success. Expert Guidance: Our program has been meticulously crafted and extensively tested in a multi-test group environment, featuring participants from diverse backgrounds across the United States. Convenience and Simplicity: We've taken the guesswork out of your weight loss journey. Holistic Approach: We believe in a holistic approach to wellness. It's not just about losing weight; it's about transforming your body, mind, and overall well-being. Experience the Lean30 program and discover a sustainable path to achieving your weight loss goals. Start your journey towards lasting results with Lean30 by IDLife today.
Your
Lean30
tools
for a better, healthier life.
Meal Nourishment
Appetite Control
Boost Energy
Daily Nutrients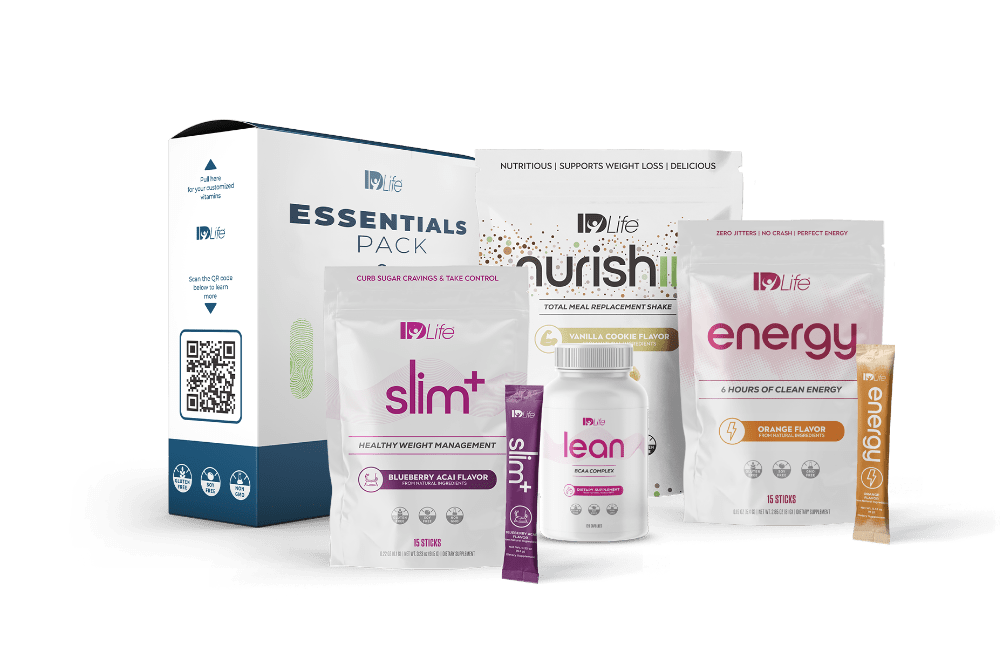 Lean
30
+ Essentials Pack
Bid farewell to confusing diet rules! Our program is designed to feed your body, while helping transform your body in just 30 days. The program will help enhance metabolism (Slim+ & Lean), boost energy levels (Energy), provide a total meal replacement (NurishID™), and give you daily nutrients (Essentials Pack).
NurishID : a total meal replacement
Slim+ : appetite control*
Energy : 6 hours of sustained energy
Lean : build & protect lean muscle
Essentials : daily quality nutrients
Order Now
Lean

30 +

ID

NUTRITION*

*IDNutrition sold separately, assessment can be taken at cart.
We believe in providing your body with the support it needs. While helping transform your body in just 30 days, your Personalized Nutrition (IDNutrition™) will nourish your body's needs. By customizing your vitamin intake, our assessment* takes the guesswork out of the equation, providing you with a clear and effective strategy to support your transformation journey. The Lean30 program will enhance metabolism (Slim+ & Lean), boost energy levels (Energy), and a great tasting total meal replacement (NurishID).


Order Now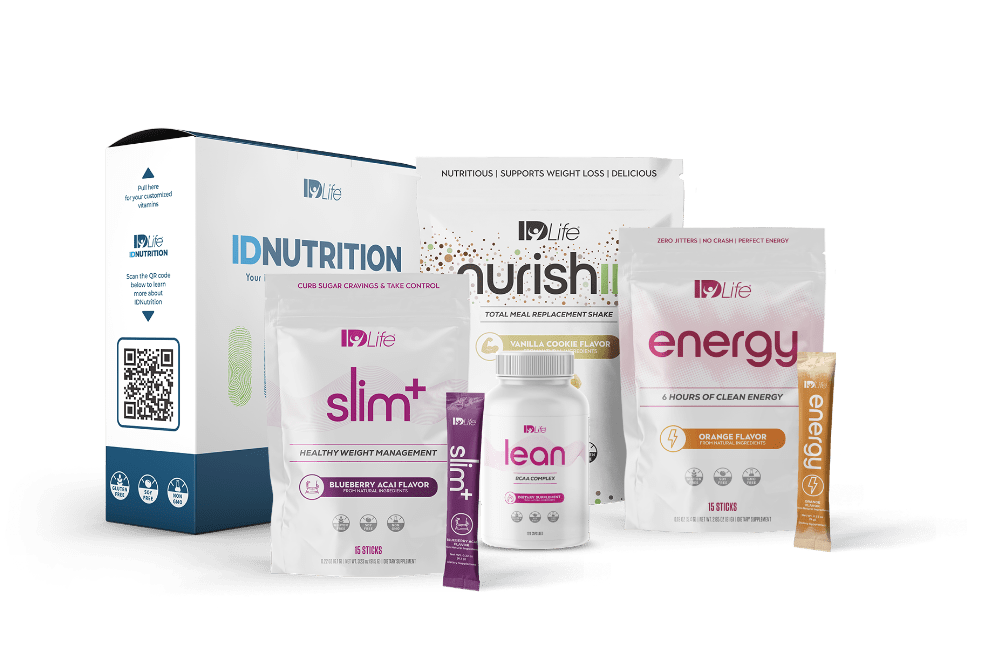 Get moving &
Start your journey
Build Habits &
Find community
Feel results* &
Keep it going
Welcome to
Your LAST first day
DAY1
Start meal planning with the Menu Formula
Start the day with breakfast & an ENERGY
Take your AM vitamins - IDNUTRITION or Essentials
Enjoy a tasty SLIM+ in the afternoon
Start a daily routine - daily progress & meals
Replace 1 meal daily with NURISHID*
Take 4 LEAN before dinner
Take your PM vitamins - IDNUTRITION or Essentials
Join the Lean30 Community
Now continue building healthy habits with our helpful resources. Join the Lean30 Community to help you motivate you and create habits.
*nurishid bags are a 15-day supply
The Lean30 program includes access to an exclusive online community of like-minded individuals who are on the same journey as you. This supportive community allows you to connect, share experiences, get valuable tips, and celebrate your achievements together.
Motivation is what gets you started,
Habit is what keeps you going.
DAY30
By day 30 you will have created healthy routines, habits, and community support to not only finish strong, but to keep your journey going.
---
Don't forget to order your products first!
Order Now
Don't Take our word for it
Here are just a few of our community Lean30 participants*
from the 30 day pilot program.